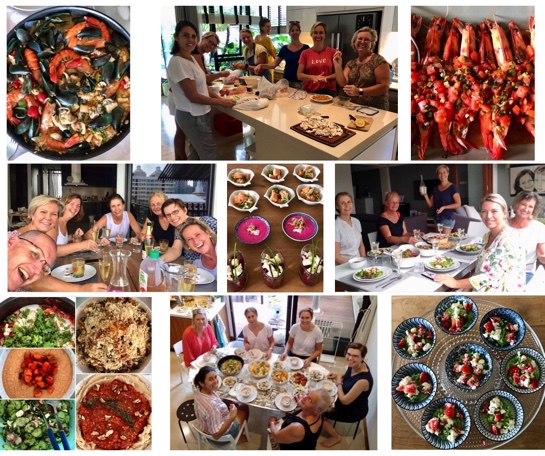 Are you a real "foodie"? Are you not only interested in eating, but also in preparing delicious meals? Then the BLAS Cooking Club might be exactly what you are looking for!
We meet monthly on a Friday morning in the home of one of our members. We all bring the finest ingredients to make the best dishes from different types of cuisine (Belgian, Asian, Italian,…). And after our hard work, we enjoy our prepared dishes together with a glass of nice wine.
Want to sign up for the BLAS Cooking Club? Register via the form below. We will reach out to you shortly to add you to our WhatsApp group, so you will be aware what and when we will be cooking up in our next get together.
Bon appetit!