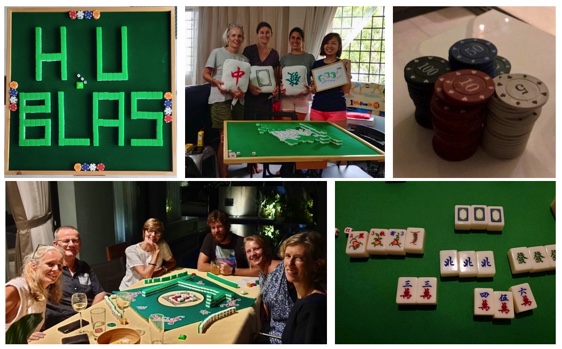 Are you familiar with the popular Chinese game of Mahjong? The game is played with a set of 148 tiles and requires a lot of insight and strategy. The aim of Mahjong is to pick up and discard tiles in order to build a winning hand by completing various combinations of tiles. In this perspective it is similar to various Western card-games, such as poker or gin rummy.
The game's popularity in many countries has resulted in several versions of Mahjong, each with subtle differences in the rules. BLAS has two Mahjong groups that each play a different version: Western and Singaporean Mahjong.
Our group includes both beginners and more experienced players. If you are a beginner or learned to play a different Mahjong version, just let us know and we will give you a short initiation to get you started. Our group members typically take turns hosting the Mahjong sessions once a week in their homes. We host both daytime and evening sessions to best fit your schedule.
If you are interested, please complete below form and we will get back to you shortly. You will then be added to our WhatsApp group, which we use for all communications.
Hope to see you soon at our Mahjong table!